Pilates & Movement
Private and Small Group Lessons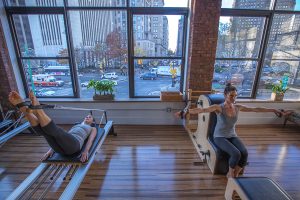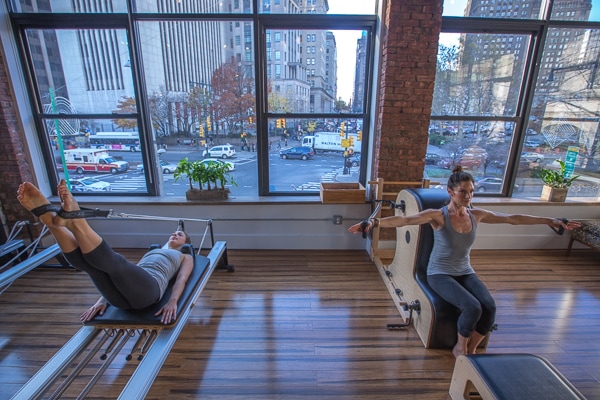 "You're only as young as your spinal cord." said Joseph Pilates, and here at Physio Logic Pilates & Movement you'll find our eclectic, versatile team of instructors pride themselves on recognizing your specific goals and needs. A true sense of Joseph Pilates' classical work combined with innovation and knowledge help us to teach you to apply the principles of Pilates to your physical life both in and out of the studio. Understanding the importance of a strong center and developing your own maximum strength and flexibility helps you to lay the foundation for a strong, healthy, confident body.
Whether you frequent our centrally located flagship studio in Brooklyn Heights or our boutique studio on the Upper East Side of Manhattan, you'll find state-of-the-art equipment along with teachers who are passionate, dedicated, deeply committed, and forever students themselves. What you won't find? Judgment or a competitive atmosphere. So let us help you become stronger and leaner; improve your balance and posture; rehabilitate and prevent future injuries.
Because, let's face it: We're all a little twisted. Unwind at Physio Logic
Learn more about Private Pilates sessions
Learn more about Pilates group classes
BASI Pilates Professional Education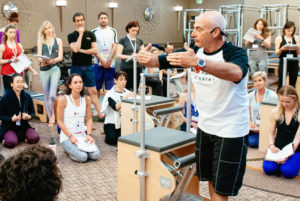 BASI stands for Body Arts and Science International®, which is both the name of the academy's holding company and an affirmation of our approach to Pilates teacher training. While a BASI education is anchored in anatomy, physiology and scientific principles, its emphasis is on the aesthetic quality of every movement.
Physio Logic Pilates and Movement serves as the New York center for the BASI Pilates Teacher Training Program. The intensive program of theoretical and practical course of study, covers in-depth anatomy, posture assessment, special populations, personal program design, and the Pilates exercise repertoire. Our B-Bodies program gives students in training an opportunity to work with our studio clients, and for our studio clients a low-cost training option that helps the students in their professional training.
For the  Pilates professionals community, we host professional workshops from leading BASI Pilates mentors throughout the year.
Learn more about Teacher Certification
Learn more about Continuing Education
Learn more about B-Bodies
Massage Therapy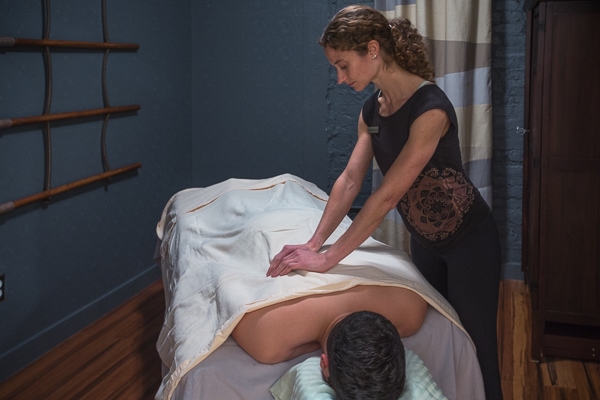 Our LMT's will balance the body, unblock energy and blood flow, and improve your body's movement. Whether you want to address a specific injury or obstruction, or you're just looking for head-to-toe reinvigoration, surrender yourself to one of our goal-oriented technicians for an intensive 30 minute, 60 minute, 90 minute, or a life-changing 120-minute session
Learn more about Massage Therapy
Yoga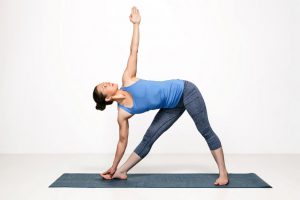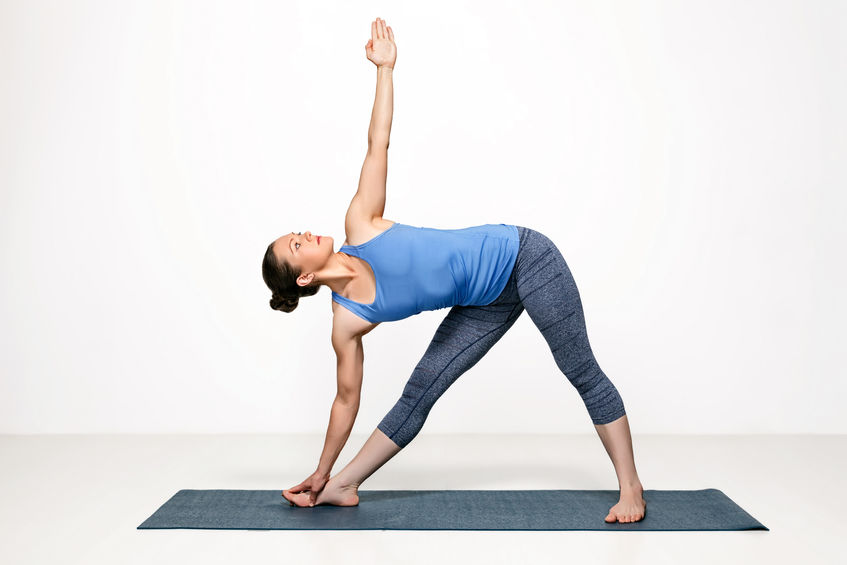 Yoga challenges the mind and body, is a more holistic approach to exercise, and helps us find better balance, strength and flexibility on the mat–and off. At Physio Logic, we can customize a yoga plan that is right for you based on your level, age and desire. Whether you want to learn the basics, deepen your practice, or use yoga as your moving meditation, we can find the class that's right for you. Our teachers can offer you a yoga practice that is safe, challenging and fun. We offer private sessions, couples, small group, workshops and can accommodate a yoga party! From beginner to advanced: It's time to get off your asana and on your mat!
Learn more about Yoga