Spine and Sports Medicine
The medical staff at Physio Logic plays an essential role in our team of professionals. As part of Physio Logic's philosophy, our practitioners provide an integrative approach to patient care that focuses on the whole person and employ diagnostic and therapeutic methods to achieve optimal health and healing.
Our medical staff includes a physician who is a double board certified Anesthesiologist and Interventional Pain Management Specialist. This unique model allows for the development of a personalized treatment plan designed to relieve, reduce, and manage pain, thus promoting an improvement in the patient's condition, as well as their overall quality of life.
Our treatment methods include minimally invasive injections and regenerative medicine procedures such as Platelet Rich Plasma (PRP), Amniotic Fluid Therapy, and Stem Cell Therapy.
Sports Medicine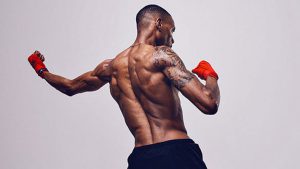 Sports Medicine is the study of the influence of exercise, training, and lack of exercise on the body. Sports Medicine specialists are concerned with the prevention and rehabilitation of sports-related injuries affecting muscles, ligaments, tendons, and bones. These specialists may also treat chronic illnesses or conditions that can affect physical performance. The Sports Medicine team at Physio Logic manage sports and exercise related medical problems in people of all ages and all levels of participation.
Learn more about our Sports Medicine services
Interventional Pain Management & Medicine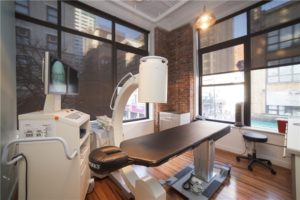 The role of the Interventional Medicine team at Physio Logic is to diagnose and treat pain, restore maximum function lost through injury or disabling conditions, treat the whole person, not just the problem area, collaborate with other medical professionals, provide non-surgical treatments for pain management, and explain your medical problems and treatment plan.Our physicians take the time needed to accurately pinpoint the source of an injury through various diagnostic tests. By providing an appropriate comprehensive treatment plan, our physical medicine team helps patients stay as active as possible at any age. Their broad medical expertise allows them to treat disabling injuries and conditions throughout a person's lifetime.
Learn more about our Interventional Pain Management services
Regenerative Medicine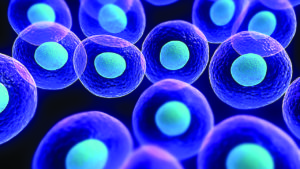 Regenerative medicine itself is not new and has been utilized by many fields of medicine in the past, but advances in the medical world have unlocked new opportunities to refine existing regenerative therapies and develop new ones that are applicable to the orthopedics, sports, spine and pain medicine specialists.
The basic principle behind regenerative medicine, as it applies to the musculoskeletal system, is the potential for repair, regeneration, restoration as well as pain control. Regenerative medicine includes Platelet Rich Plasma (PRP) and stem cell therapy – harvested from bone marrow or amniotic fluid.
Learn more about our Regenerative Medicine services
Dr. Tanuj Palvia, MD
Anesthesiologist &
Pain Management Specialist

Specialties

Trained in acute, chronic, and cancer pain management.
Offers a wide range of minimally-invasive interventional and ultrasound guided techniques.
Years of experience with regenerative medicine, including Platelet Rich Plasma (PRP) and Stem Cell therapies.

Dr. Jonathan Kuo
Anesthesiologist

Specialties

Fellowship trained, Board Certified Anesthesiologist & Pain Medicine Specialist
Founder of Hudson Spine – practice dedicated to Interventional Pain Management.
Member of the American Society of Anesthesiologists, American Society of Regional Anesthesia and Pain Medicine, American Society of Interventional Pain Physicians, and Fellow of the American Academy of Pain Management (AAPM)
Our physicians take a collaborative approach to help you attain the highest level of function in work and in life.
Physio Logic's Spine and Sports Medicine team includes a board-certified anesthesiologist and interventional pain medicine physician, medical assistants, and rehab techs to assist in diagnosing and treating spinal and sports-related injuries and other musculoskeletal problems.
The physicians perform conservative, non-operative procedures that are combined with medically supervised exercise therapies to restore mobility and function in patients who might otherwise need surgery.
What is an Interventional Anesthesiologist?
An Interventional Anesthesiologist uses non-surgical methods to treat patients who may suffer from variety of orthopedic problems. These methods include a number of physical exercises and modalities to help restore functional mobility to patients suffering from a physical disability. These methods also help patients to achieve a speedy recovery from surgery or traumatic injuries. Interventional Anesthesiologists are also specialized in targeted injection techniques designed to relieve pain and promote a speedy recovery.
At Physio Logic, we use a holistic, integrated approach to treating our patient as a whole, not just the problem. Symptoms aside, we address lifestyle, living and working environments, and any ergonomic concerns to prevent future re-occurrences and flare-ups of aches and pains.
Our Interventional Anesthesiologist along with our rehab team including chiropractors, physical therapists, rehab techs, and medical assistants, all work with one goal in mind, and that is to restore our patients to optimal health and wellness. Personalized treatment plans are designed to relieve, reduce, and manage pain to improve the patient's condition, as well as their overall quality of life.
Interventional procedures include:
Trigger Points are fibrous bands or "knots" of scar tissue that are felt over a muscle. When the layer of tissue overlying our muscles called the myofascia becomes injured or over used, the resulting scar tissue can be painful and refer pain to nearby areas of the body. An effective way to treat these trigger points is by receiving either ultrasound guided or unguided injections of simple sterile saline and a local anesthetic into the trigger point in order to break up the adhesions and relive the pain.

Fluoroscopy-guided Epidural Steroid Injections

Epidural Steroid Injections are an effective method in treating pain caused by herniated or degenerated discs of the spine. When a disc becomes herniated it compresses the neighboring nerve, causing it to become inflamed. These nerves branch out and downward all the way to the toes and pain can be felt in the back, legs, and even the feet. During an Epidural Injection, fluoroscopy is used to precisely place the needle into the epidural space, which lies beyond the vertebrae, and deliver the medication. The medicine relieves the pressure on the nerves caused by the encroachment of the disc by reducing their inflammation.

Fluoroscopy-guided Facet/Medial Nerve Blocks

Facet Joints are small joints all along either side of the spine that allow for the gliding of the individual bones during movement. Like all joints, facets are encapsulated. When the joint becomes damaged or irritated the capsule becomes inflamed, causing pain. Sometimes, this inflammatory process reaches the surrounding nerves. Facet Joint Injections are done under fluoroscopic guidance, administering anti-inflammatory medicine to help relieve the cause of pain. When the nerve is involved, the same methods of treating the fact joint can also treat its medial nerve.

Fluoroscopy-Guided Sacroiliac Joint Injections

The Sacroiliac Joints connect the sacrum and the hips. These joints act as a shock absorber and damage or dysfunction of the sacroiliac joints can mimic the pain caused by sciatic nerve injury or a herniated lumbar disc, which is why it is important to determine the true source of pain. These injections can be either diagnostic or therapeutic. An injection to the sacroiliac joint is done under fluoroscopic guidance, delivering anti-inflammatory medicine to the joint space to reduce the pain.

Joint Supplemetation for Athritis (Synvisc/Supratz)

The major joints of the body (Hip, Shoulder, Knee) can become damaged, more specifically, the cartilage that overlies the bone. This is called osteoarthritis and can be caused by normal wear and tear, sports injuries or significant over use. The cartilage can begin to erode not only causing pain and inflammation but also compromising the health of the entire joint. One way to avoid surgical replacement of the joint is to try and maintain the health of the osteoarthritic joint with visco-supplemenation. A viscous material, usually hyaluronic acid, mimics the material found naturally inside the joint and helps to coat the cartilage. This allows the cartilage to glide more smoothly in instances where its surface is rough because of erosion.

Spinal Cord Stimulation involves the implantation of a tiny, programmable generator, which is placed under the skin and emits electrical currents to the spinal column. Soft, thin wires with electrical leads on their tips are placed through a needle in the back near the spinal column under fluoroscopic guidance. In Spinal Cord Stimulation, the generator will then be programmed by the physician and adjusted as necessary to provide optimal pain relief. Patients will learn how to control the stimulation on their own and adjust it to their pain levels.

Ultasound-guided Joint Injections (hips, knees, shoulders, feet)

Joints are necessary for several functions of the musculoskeletal anatomy including smooth motion and shock absorption. There are multitudes of ways in which a joint can become injured or damaged, but if there is an injury, a joint injection can provide both short and longer term pain relief. Joint injections are given under either ultrasound imaging guidance or fluoroscopic guidance, depending on the location and size of the joint. Joint injections can treat acute or chronic inflammation in large joints like hips, shoulders and knees as well as intermediate and small joints like elbows, ankles, wrists and even the tiny joints of the fingers and toes.

Ultrasoud-Guided Nerve Blocks

The signal of pain that a nerve sends to the brain can be interrupted using anesthetics. Nerve blocks can be performed to manage acute pain of the extremities or headaches caused by occipital nerves as well as for diagnostic purposes such as a selective nerve root block, which can help determine a specific cause of pain in the spine. Nerve blocks are performed under ultrasound imaging guidance.

Radiofrequency Ablation is a procedure in which, under fluoroscopic guidance, a needle is placed near the targeted nerve and an electrode is passed through to stimulate the nerve. Once the targeted nerve is identified, a small current of radiofrequency is administered, which heats the nerve effectively disrupting its conduction. With the activity of the treated nerve now interrupted, the signal of pain is not produced. RFA can provide longer lasting relief when other more conservative methods have failed.