'Tis the season for family, festivity, and food- and a whole lot of it. Temptations are everywhere you turn, and constant parties, alcohol, and travel disrupt the normal day to day. Physio Logic's Clinical Nutritionist, Michelle Miller, MSACN; and Nutritional Educator & Registered Dietitian, Rachel Naar, RD, offer some health smart tips to manage the holiday hullabaloo, during the most wonderful time of the year.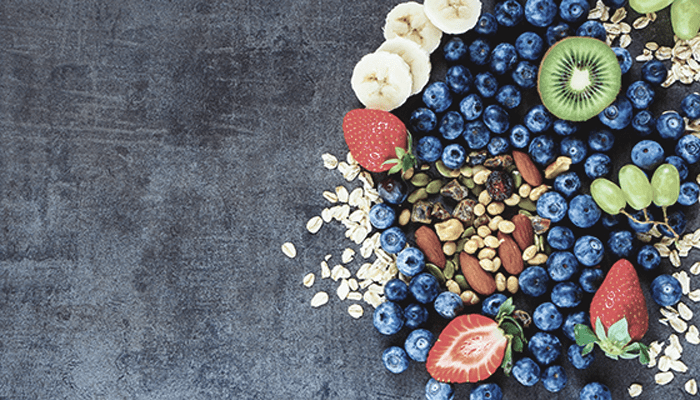 Health Smart Tip #1 – Don't Skip Meals
Saving your appetite for a big holiday party or feast? Please don't.

Skipping meals during the day almost always results in overeating

Include lots of fiber by eating fruits, vegetables and whole grains

Fiber-rich foods are high in volume and will satisfy hunger
Health Smart Tip #2 – Scan the Whole Buffet
Do a scan of all the offerings so you can make informed decisions
Try to make sure at least one thing on your plate is green
Track your hunger cues, avoid eating standing up and without proper utensils

Chips and dips without a plate can lead to mindless munching
Health Smart Tip #3 – Rest Up
7-9 hours of sleep helps regulates hormones (ghrelin/leptin) which play a role in hunger/satiety

Leptin – Hormone, made by fat cells, that decreases your appetite
Ghrelin -Hormone made by small intestine and stomach, that increases appetite

Signals hunger to the brain
Increases when undereating/skipping meals, or with erratic eating patterns
Sleep deprivation increases ghrelin (under 6 hours)

Skip the late-night netflix binge
Careful with caffeine

Overdoing can lead to excessive irritability, dehydration, and difficulty focusing

Try a decaf cappuccino with Oatly if you're needing an additional cup of joe
Health Smart Tip #4 – Keep It Moving
Find activities that don't involve food
Enjoy a walk before and/or after the festivities
Health Smart Tip #5 – Seek Professional Guidance
Need help figuring out how to politely refuse Grandma's push to fill your plate again?
How about ways to stick with your personal lifestyle goals?
For your own personalized nutrition plan to tackle holiday food and stress, make an appointment with Michelle Miller of the Clinical Nutrition Department. Get started by filling out the form below.

---
Contact Us
CATEGORIES : Health Integrative Nutrition