The holiday season can be a challenging time of year to stay healthy. Many gatherings, parties and happy hours include foods high in refined sugar, a plethora of alcohol without a veggie in sight.
If you're hosting or attending a holiday party, challenge yourself to bring or make something healthy and flavorful. Physio Logic's Clinical Nutritionist, Michelle Miller, MSACN; and Nutritional Educator & Registered Dietitian, Rachel Naar, RD, share some favorite healthy holiday recipes to get the party started. Make sure to tag your photos with #PhysioHealthyHoliday so we can see your noms!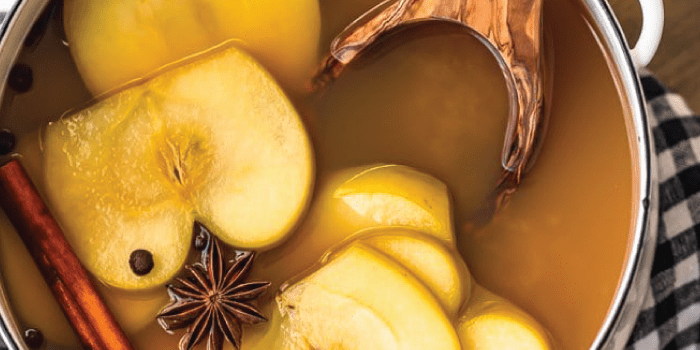 Photo Credit: THE cookie ROOKIE
Ginger Pear Cider
Ingredients
1-2 inches fresh ginger root, peeled and chopped
1-inch piece of fresh vanilla bean
1 ¼ cups filtered water
½ teaspoon pure maple syrup, or to taste
1 teaspoon fresh lemon juice
Directions
In an upright blender, combine the chopped pears, ginger, vanilla bean, and water. Blend on high until you have a smooth, slightly thick puree.
Set a fine mesh strainer over a small saucepan and grab a spoon/small spatula. Pour the pear puree through the fine mesh strainer into the saucepan. Stir and push around the solids until all of the available juice/liquid is in the saucepan.
Gently heat the pear liquid in the saucepan over medium-low heat. Once it's warmed to your liking, stir in the maple syrup and lemon juice. Serve immediately.
Adopted from The First Mess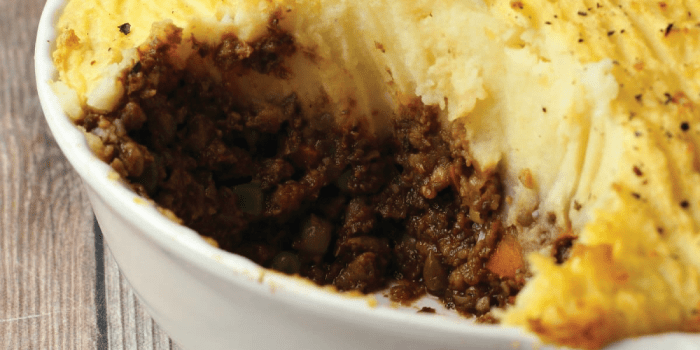 Photo Credit: loving it vegan
Vegan Shephard's Pie
Ingredients- Mashed Topping
½ cup millet, soaked
1 cup of water
1 small red onion
1 clove of garlic
1 head of cauliflower , coarsely chopped
2 tbsp olive oil
sea salt to taste
Ingredients- Veg Filling
2 tbsp olive oil
1 red onion, chopped
3 cloves garlic, minced
4 medium carrots, scrubbed and sliced into thin coins
2 parsnips, scrubbed and sliced into thin coins
4 celery stalks, coarsely chopped
1 sweet potato, coarsely chopped into ½ inch cubes
2 cups (about 18) shiitake mushrooms, cleaned with a damp cloth and stems removed, sliced
1- 15 oz can organic adzuki beans
1 cup water
1 tbsp dried thyme
1 tbsp oregano
1 tbsp marjoram
1 tsp turmeric
1 tsp sea salt or more to taste
dash of cayenne
3 tbsp gluten-free flour of choice (i.e. brown rice or arrowroot starch)
Note: can replace beans with 1lb organic mince meat or 1 package tempeh, chopped fine.
Ingredients- Gravy Sauce
1 cup water
2 tbsp olive oil
1 tsp yellow mustard seeds
3 tbsp nutritional yeast
1 tbsp tamari
1 clove garlic
2 tbsp cashew butter or tahini
2 tbsp balsamic vinegar
1 tbsp blackstrap molasses
1 tbsp maple syrup
2 tbsp arrowroot starch
Directions- Mash
In a medium pot, add millet, water, onions and garlic. Bring to a boil and then reduce to a simmer.
Once simmering, add cauliflower without disturbing the millet. DO NOT STIR! (you were warned right there).
Allow to cook for about 20 minutes until water has absorbed and millet is cooked. Cauliflower should be lightly steamed.
Either using a potato masher or a food processor, add olive oil and sea salt and process until desired mash consistency.
Set aside.
Directions- Veg
Heat oil in large pot and add onions and garlic. Sautee until aromatic and onions are slightly translucent. Add carrots, parsnips, celery, sweet potato and water. Let simmer for 8 minutes.
Add in the mushrooms, beans and all spices and simmer for another 15 minutes until veggies are fork tender.
Add flour as needed to thicken.
Assembly
Preheat oven to 400.
In a 12 x 9.5 inch baking dish layout your vegetables and flatten with the back of a spatula. Then spread out the millet cauliflower mash.
Sprinkle with paprika and thyme and bake for 25-30 minutes until bubbling and lightly browned. Allow 10 minutes to rest it before serving.
Directions- Gravy
Place all ingredients in your blender or food processor and mix until smooth.
Transfer to a small pot and bring to a simmer, while stirring occasionally. Do not let it boil or you'll have a burnt mess on the bottom.
Continue simmering and stirring until desired thickness is achieved.
Adopted from Meghan Telpner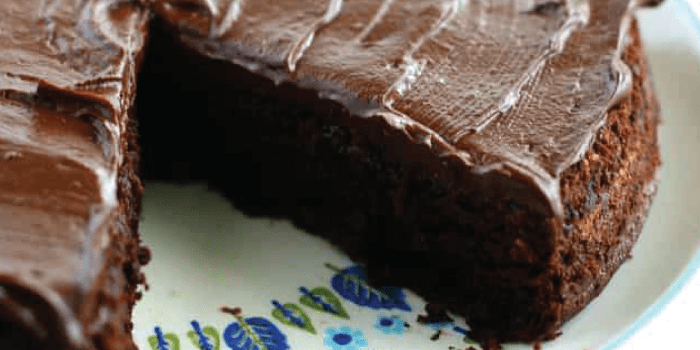 Photo Credit: the pretty bee
Chocolate Beet Cake with Chocolate Avocado Frosting
Ingredients
1 1/2 cups gluten free flour blend
1/2 cup unsweetened cocoa powder
1 cup organic cane sugar
1 teaspoon baking soda
1/2 teaspoon salt
1/4 cup organic canola oil
1/2 cup beets
3/4 cup water
1 teaspoon apple cider vinegar
For the Frosting:
2 avocados
10 Tablespoons maple syrup
1/2 cup unsweetened cocoa powder
Directions
Preheat the oven to 350 degrees. Lightly grease and flour a 9 inch round cake pan.
In a large mixing bowl, combine the gluten free flour, cocoa powder, sugar, baking soda, and salt. Whisk together.
Add the organic canola oil, beet puree, water, and apple cider vinegar. Mix batter by hand.
Pour batter into prepared cake pan. Bake at 350 degrees for 35 minutes, or until a toothpick inserted in the middle of the cake comes out clean.
Let the cake cool in the pan for about 25 minutes, then run a knife around the edges of the cake and invert the pan to remove the cake.
Allow cake to cool completely before frosting.
To make the frosting, combine the avocados, maple syrup, and cocoa powder in the food processor. Process until very smooth. Taste it, and add more maple syrup if needed.
Frost the cooled cake and then store the frosted cake in the refrigerator.
Adopted from The Pretty Bee
If, when you're done trying all these recipes, you want to learn more about how you can use Clinical Nutrition at Physio Logic as part of a healthy lifestyle, contact us. Use the form below to get started.

---
Contact Us
CATEGORIES : Health Integrative Nutrition