By: Dr. Rudy Gehrman.
Chiropractic care can expand your overall well-being. This article will better explain what chiropractic care is and how it can impact your life positively.
What is Chiropractic Care at Physio Logic?
The Chiropractors at Physio Logic in Brooklyn, NY are committed to providing exceptional care using evidence-based modalities and treatments, with the goal of educating our patients about their diagnosis and appropriate holistic course of treatment. We select research-supported treatment techniques and remain open-minded to investigative care demonstrating promise to help patients suffering from pain. We integrate our Chiropractic treatments into Traditional Western Healthcare to solidify relations between Medical Healthcare Providers, Chiropractic Physicians, and Complementary Care.
Chiropractic care is utilized to treat a vast array of neurologic and musculoskeletal conditions from foot injuries to headaches and everything in between, as a result of a repetitive stress injury or trauma induced by a sports-injury.
Our chiropractic department integrates closely with our medical doctors in case medication or an interventional pain procedure may be medically necessary. However, the goal is to allow the body to heal naturally with its own innate intelligence and avoid long-term use of pain medications and unnecessary orthopedic surgeries.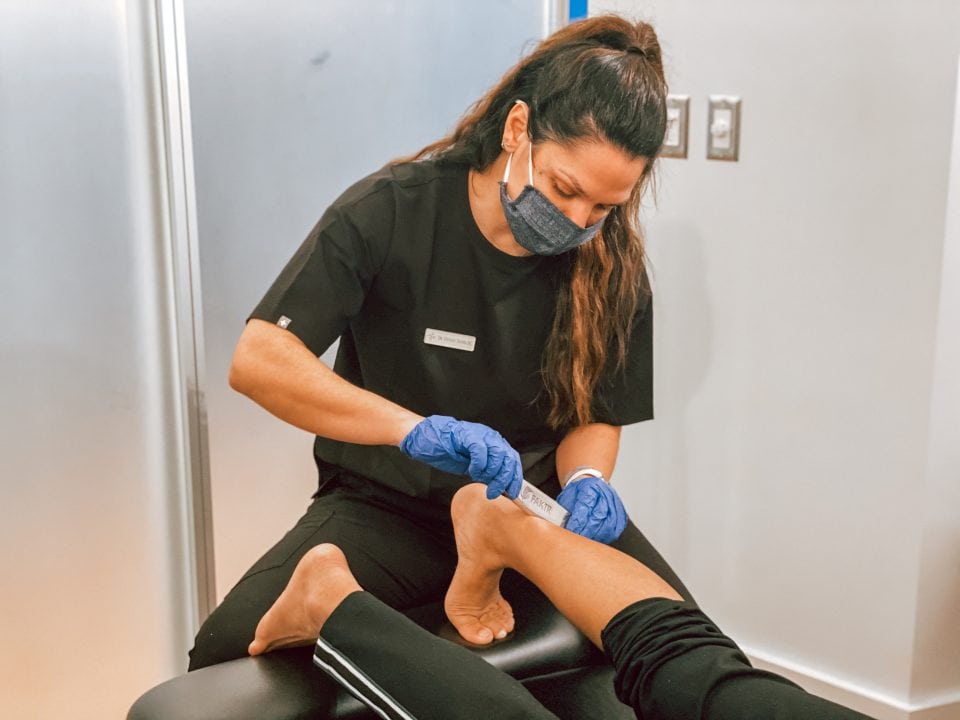 What happens in your first Chiropractic appointment?
When seeing a musculoskeletal specialist for the first time, you ought to anticipate that it should be fundamentally the same as some other physical checkup. The Doctor of Chiropractic will get detailed information about your clinical medical and family history, including any potential metabolic triggers, and investigate any activities of your daily life that may be contributing to your current symptoms. A physical examination will include an orthopedic, neurologic, range of motion/functional movement screening, soft tissue, and joint palpation to determine pain-producing tissue, postural assessment, stability, muscle strength, and other standard physical examinations to rule out any visceral(organ) contributors. If any necessary diagnostic imaging may be prescribed to get a more detailed clinical picture, such as X-Ray (on-site), MRI, CAT Scan, or Diagnostic Ultrasound. In some cases, the doctors may need to order comprehensive blood testing, or stool/microbiome testing if there is any suspicion of a metabolic condition that could be contributing to your condition.
Your Diagnosis
It is extremely important to get a thorough diagnosis in order to fix your problem. Once all of this clinical information is gathered and a concrete diagnosis is attained, our chiropractors will schedule a time to give a detailed report of all findings and review what your condition is, and then propose a custom care plan tailored to meet all of your needs. Our Chiropractors use 'The 3 Phases of Care' to help categorize where our patients are in their treatment journey: Relief/Acute Care, Corrective/Strengthening Care, and Wellness Care.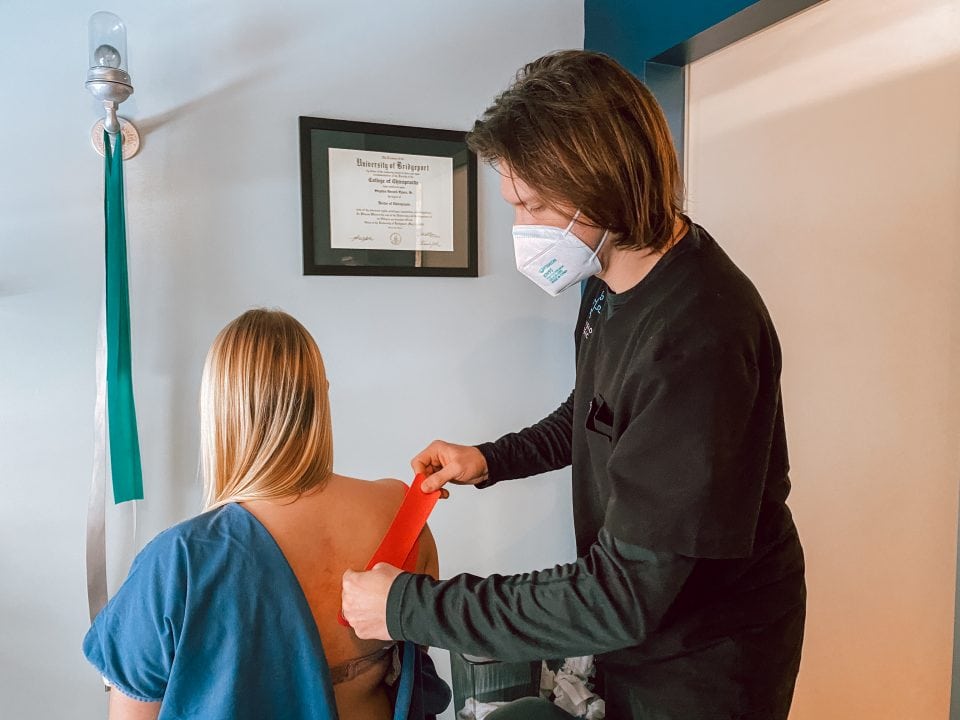 Phases Of Care
Phase 1: Relief/Acute Care
Reduce Pain
Reduce Nerve Irritation
Reduce Tissue Inflammation
Increase Flexibility
Postural Retraining
Phase 2: Corrective/Strengthening Care
Restore Joint Function & Strength
Restore Muscle Function, Endurance, and Strength
Increase Range of Motion
Re-education of Soft Tissue
Re-education of Neuromuscular Function
Postural Retraining
Improve Core Strength
Return to Modified Activity/Sport
Phase 3: Wellness Care
Maintain Structural Integrity
Reduce Muscular Stress
Maintain Nutritional/Metabolic Balance
Return to Full Activity/Sport
Achieve Physical and Emotional Wellbeing
Our chiropractors offer a variety of unique therapies such as:
Spinal Decompression for treating disc herniations and joint pain/disease.
Active Release Technique for soft tissue injuries and mobility issues.
Graston Technique for soft tissue fibrosis or adhesions.
Kinesiotaping for supporting injured joints and muscles while promoting the body's natural healing process.
Joint Mobilizations/Manipulations to restore pain-free joint range of motion.
The McKenzie Method of Mechanical Diagnosis and Therapy (MDT)
Kettlebells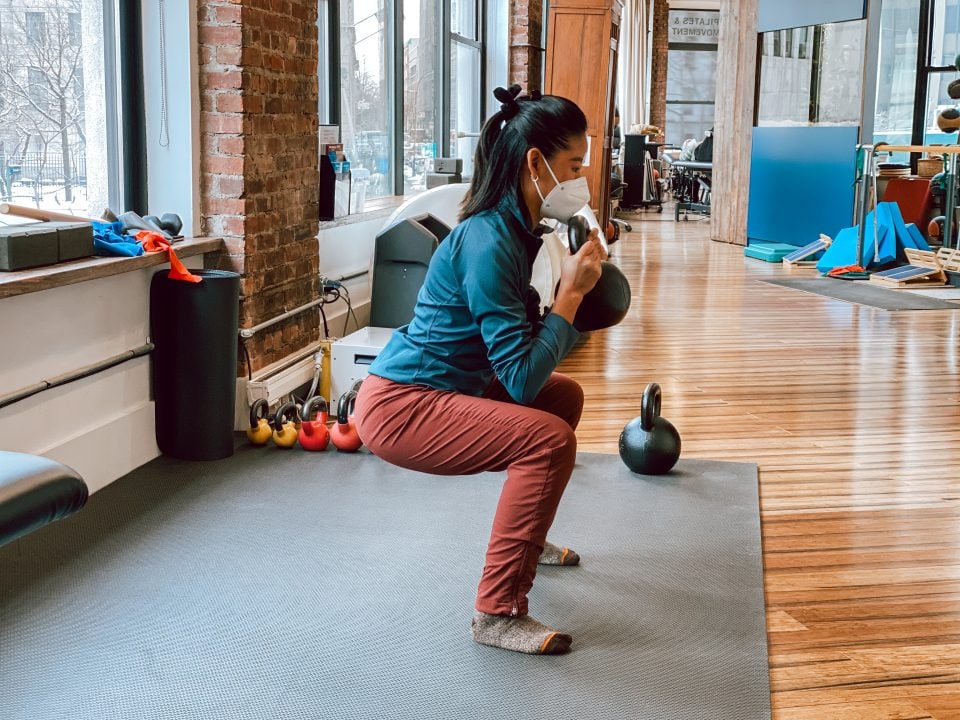 Physio Logic's Unique Integrative Approach
Physio Logic is home to an integrated medical & wellness center and two full-service Pilates studios in New York City. Physio Logic brings together an expert team of:
Medical Doctors

Non-Surgical Orthopedics and Sports Medicine
Interventional Pain Management
Regenerative and Orthobiologic Medicine
Functional Medicine and Integrated Health

Physical Therapists
Acupuncturists/Traditional Chinese Medicine
Licensed Sports/Medical Massage Therapists
Clinical Nutritionists
Health Coaches, and
Pilates Instructors
This unique collaborative approach, coupled with our ability to assess you holistically, is often used to ensure we are meeting all of your healthcare needs.
Physio Logic Chiropractic serving Brooklyn and Manhattan
If you are looking for a Chiropractor in the New York area, you'll find experts in a modern, warm, clean, and safe environment at Physio Logic in NYC.
For the individuals who may have attempted to manage pain with no benefit, or for individuals who don't feel that their body is working at peak performance, chiropractic treatment might be the correct answer. To schedule a Chiropractic appointment, give us a call or fill out the form below.
---
Contact Us